Melbourne Salimpour Collective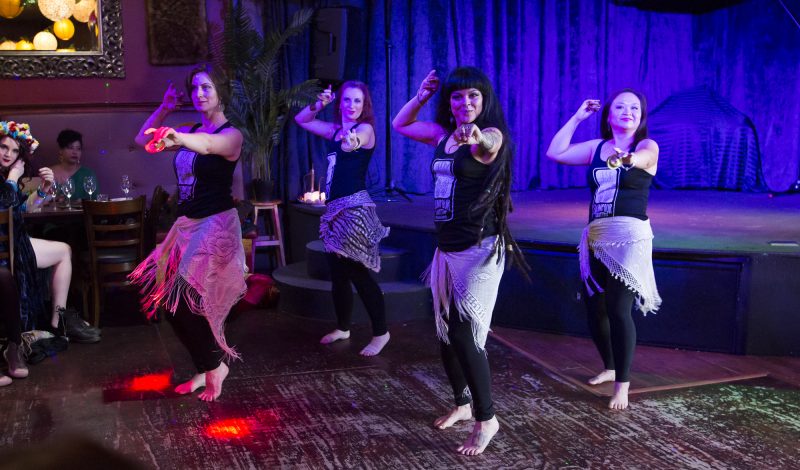 Who are the Melbourne Salimpour Collective?
The Melbourne Salimpour Collective (MSC) is a performing troupe made up of dancers who are active in the Salimpour School. The performance group is officially sanctioned by the Salimpour School and exist to help to keep students motivated, inspired, and connected with the "Mothership."
Collective members learn and perform choreographies from the Salimpour repertoire. The dancers also support each other as they train and prepare for certification exams. They also have the opportunity to work directly with the school's highly-trained Level 5 instructors, either in person or online.
The MSC takes great pride in presenting and representing the influential Salimpour legacy in belly dance.
---
Where can I see the Melbourne Salimpour Collective Perform?
There are several locations coming up (see list below) but if there's nothing scheduled, you can check out the videos of our recent performances in our YouTube playlist, which is also embedded below.
Upcoming Events
Watch Our Previous Performances
I want to dance with you!
Wooo! We are excited about that! We are open to accepting new members into our amazing group of dancers.
MSC members must have completed their Salimpour School Level 101 certification, and be working towards their next certification to be formally acknowledged as being within the collective. But while you're working on your certification, we are more than happy to have you working with us on the choreographies we are building.
I want you to perform for me!
We can most certainly do that! The MSC love performing for both community groups, private and corporate events. Contact us and let us know what you are looking for and we can tailor a show to your needs.